Smokefire Wood Pellet Grill Make in Chicago's Backyard
Weber stays true to its roots by continuing to support Midwest manufacturing and distribution in the Chicago suburb of Huntley, Illinois, only miles away from Weber corporate headquarters just like when it began in 1952.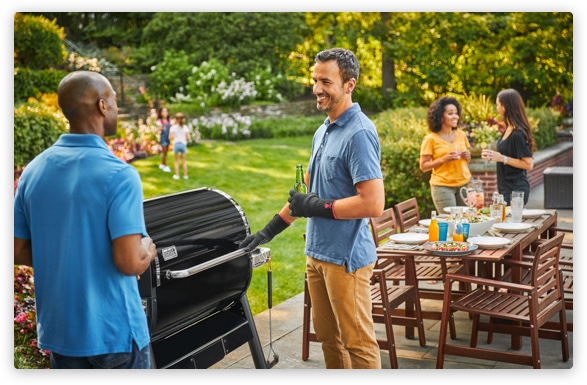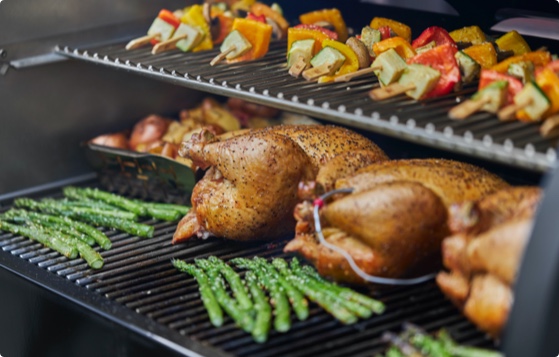 Smokefire Wood Fire Pellet Grills
SmokeFire delivers the best wood fired flavor, no matter what you have a taste for. Its 200-600° temperature range gives it the versatility to sear, smoke, bake, and everything in between. Whether you're craving a juicy steak, BBQ ribs, pulled pork, pizza, burgers, or dessert, it's the only grill you need to do it all. And with Weber Connect, perfecting any dish has never been easier. It's a step-by-step grilling assistant, built into the grill, that sends notifications on everything from when it's time to flip & serve to a food readiness countdown.
Discover New Accessories for Pellet Grilling & More
Extra workspace
The stainless-steel front shelf adds over 250+ square inches of extra workspace. It accommodates up to 20 lbs of food and BBQ necessities including tools, platters, and cutting boards. The clips underneath are specifically designed to hold the upper cooking rack when not in use. The side table adds over 200 square inches of workspace, complete with a built-in bottle opener.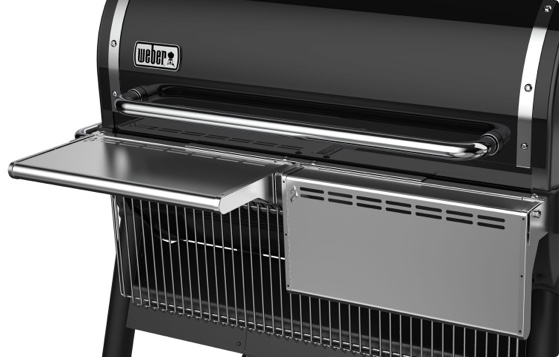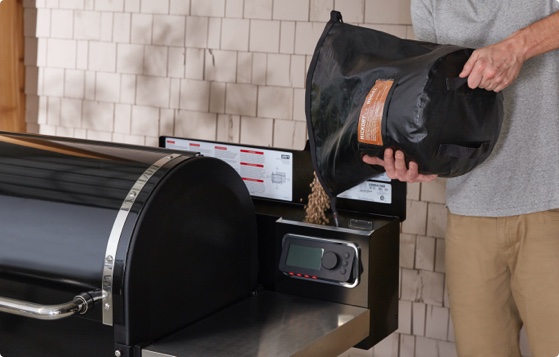 Keep Your Fuel BBQ Ready
The weather resistant Fuel Storage Bag keeps your wood pellets or charcoal dry and BBQ ready! Its durable design holds up to 20 lbs of fuel and has a handle for easy carrying. When not in use, it folds flat for easy storage.
Prep & Serve
The cutting board's grooved design catches meat juices for mess-free carving. It's the perfect size for prepping and serving on your Weber grill side table.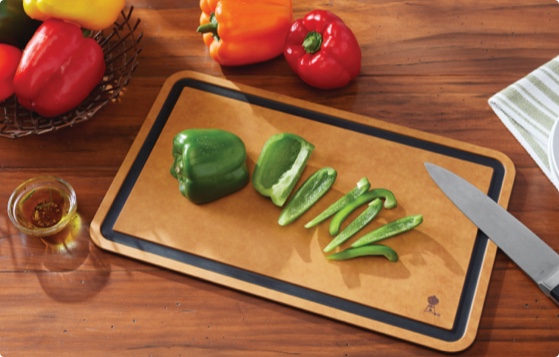 A Taste for Innovation
Since the very beginning of their long history, Weber has centered around innovation. The very first Weber was a dome-shaped grill with a lid to protect food from the elements, while sealing in that only-from-the-grill barbecue flavor. This idea of "covered cooking" forever changed how grilling was done. In the 1980s, Weber introduced the Flavorizer® bars; metal bars that stood above the burners, vaporizing drippings and juices and circulating the flavor of the drippings back up to the food on the grates. Today, Weber is spearheading the charge into the science of grilling, creating award-winning apps and technologies to make grilling easier, and more fun.