A Commitment to Engineering Reliability
In 1921, a man named Arthur Mall opened a small power tool company in Milwaukee, Wisconsin – Remington®. Mall started out building gasoline and electrically powered drills and saws, and his customers appreciated the tools' dependability. Today, Remington offers a large line of products from chainsaws and pole saws to trimmers, cultivators, and blowers. While Remington continues to develop new ways to help customers groom the great outdoors, what hasn't changed is the commitment to engineering reliability. And, just like the first products sold almost a century ago, each tool built today is designed to be efficient, durable, and deliver more than enough power for the job at hand.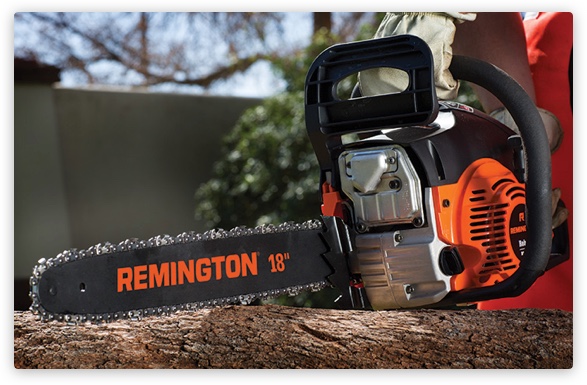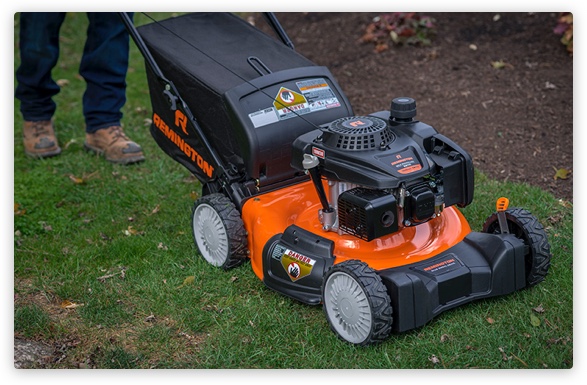 Helping Each Generation
The Remington brand has helped multiple generations of home-owners in their rich history, and now they are driving to help Millennials. Limited by budget and desiring dependability, first-time home-owners are looking to Remington for their yard tools. Remington provides a quality alternative of outdoor power equipment to first-time buyers, delivering reliable, easy-to-use products that get the job done.
A How-To Brand Shoppers can Grow With
Remington yard tools are built to be strong and reliable, but a tool is only as useful as the person handling it. Remington's website has a slew of resources to help home-owners choose the right equipment, use it safely, and maintain and store it properly. The Remington resource center also shares yard care tips and DIY project tips, so customers can put their Remington yard tools to the test over and over again.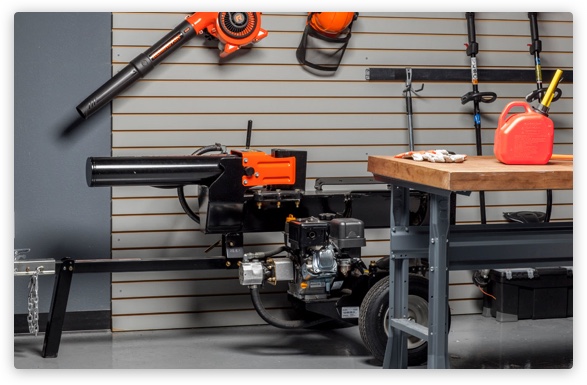 The Pole Saw
This 2-in1 pole saw/chainsaw features a full wrap handle allowing for more maneuverability and versatility while cutting. And because the cord and handguard are always at the bottom of the pole, there are fewer snag hazards when you're in pole saw mode. That's good when you're trimming branches above your head. It features a push-button quick change that allows you to convert to a chainsaw easily, without tools, so you can cut up those downed branches in no time. This pole saw is designed with a branch hook for clearing cut branches, an angled head for improved cutting path, and an anti-rotation pole design for stable use. It has an adjustable upper pole for added reach, easy flip and lock clamps to quickly secure pole length, and an automatic oiler to ensure proper chain lubrication. Comes with a 2-year limited warranty.