When time is of the essence
Fast-setting concrete mix is the solution
Your to-do list is long and includes setting fence posts, fixing the steps, patching the sidewalk and installing the swing set. You can knock it all out over the weekend thanks to QUIKRETE® FAST-SETTING CONCRETE MIX – No. 1004. A special blend of fast-setting cements, sand, and gravel designed to set hard in approximately 20-40 minutes. To-do list done!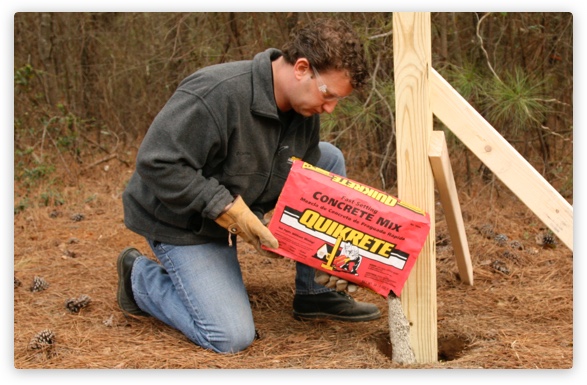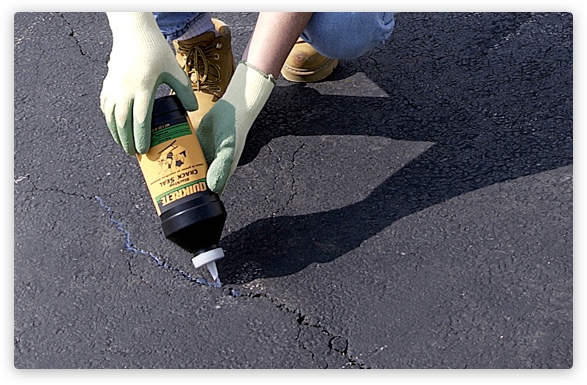 Repairing asphalt cracks has never been easier
Shake and pour and fret no more
Blacktop crack seal is a uniformly blended latex emulsion, specifically designed to adhere to asphalt and concrete surfaces. No mixing is required. Just shake the ready-to-use product and pour directly from the container. The product blends in with the natural charcoal color of aged blacktop.
Need help choosing the right solution for the job?
Get quick answers with QUIKRETE® QUIKChat
QUIKRETE® QUIKChat is a 24-hour service designed to answer your product and project questions on-demand through interaction with experts at QUIKRETE.com or call (800) 282-5828. We also have downloadable Project Selector Guides to find the best mix for your DIY project at www.quikrete.com/onthejob/productselector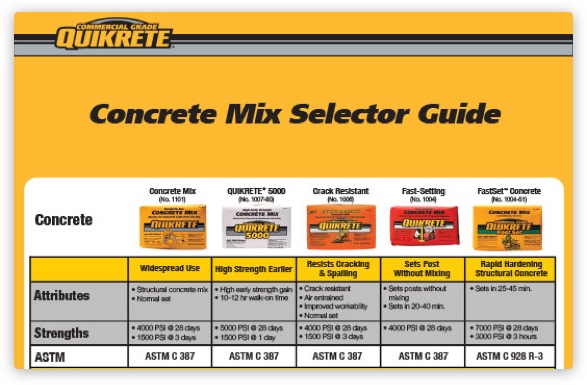 Most Innovative Product Award Winner
Advanced Formula QUIKRETE® Concrete Resurfacer
Advanced formula QUIKRETE® Concrete Resurfacer, which transforms old concrete surfaces into beautiful, permanent wear resistant surfaces, recently won a 2018 Most Innovative Products (MIP) award from Hanley Wood, the premier company serving the information and marketing needs of the construction industry. More information on our ground breaking products can be found at www.quikrete.com, Facebook, Twitter, Pinterest, and YouTube.