Trusted Quality
Simply Birds™ is brought to you exclusively by Best Garden™ at Do it Best®, the high-quality, great value garden product brand that you know and love. Each bag of Simply Birds wild bird food is filled with carefully chosen seeds that colorful backyard birds love. We know you care about birds as much as we do, and that's why Simply Birds is proud to offer you a selection of products you can trust. Whether your favorite bird is a bright red cardinal, vibrant yellow goldfinch, or brilliant sapphire blue jay, your backyard will be full of song and color when you fill your feeders with Simply Birds.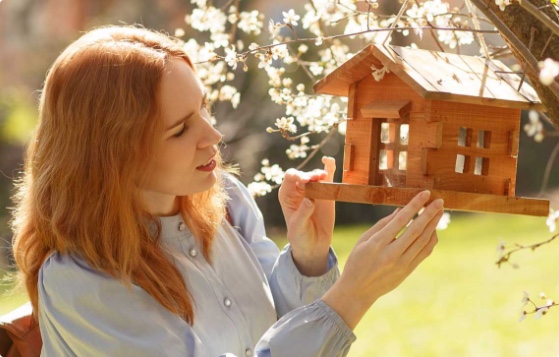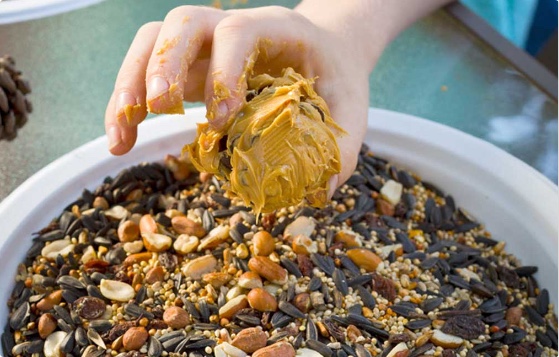 Family Ties
Feeding wild birds is an activity everyone can enjoy. Simply Birds is family made, so we're proud to be a part of a hobby that brings people and families together. We help you create traditions that unite generations — grandparents impart their wisdom, parents nurture curiosity, and your little ones will have a great time filling the feeders. Simply Birds is great for group craft projects too. Try covering a pinecone in peanut butter, then rolling it in quality Simply Birds seeds. Tie on a piece of string or twine, then hang in a tree for your backyard birds to enjoy.
Building a Backyard Bird Oasis
Because of our exclusive focus on backyard wildlife, we understand that play and rest are as important for birds as they are for people. To make your backyard more inviting to birds, try these tips. First, make sure to hang a feeder filled with Simply Birds wild bird food. Feeders should be cleaned regularly; make sure to replace any feed that has become stale or wet with fresh seed. Hang feeders away from places that squirrels can easily climb. Offer fresh water, especially in the hot, dry, summer months. Remember that birds even need water in the winter: you can help them by using a heater in your birdbath if there is danger of freezing.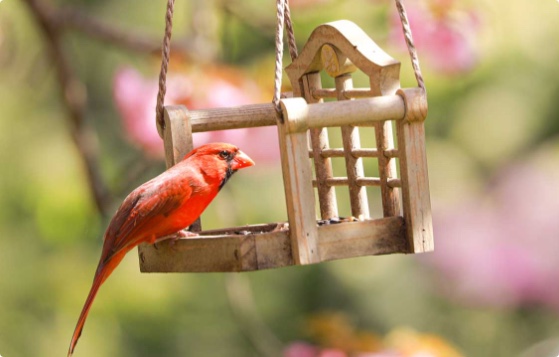 Bird Feeding is Good For The Birds, and Good For You
Studies have shown that wild birds with access to bird feeders are healthier and their babies have a better chance of survival. But it's not just the birds that benefit. Feeding wild birds is proven to help lower stress, anxiety, and depression in people. There is no better way to connect with nature and increase your mindfulness than watching the beautiful birds in your own backyard. Simply Birds is here to make sure you have a quality bird food that your birds will enjoy, so that you can enjoy watching them.